Page 10+ The Doggie Bloggie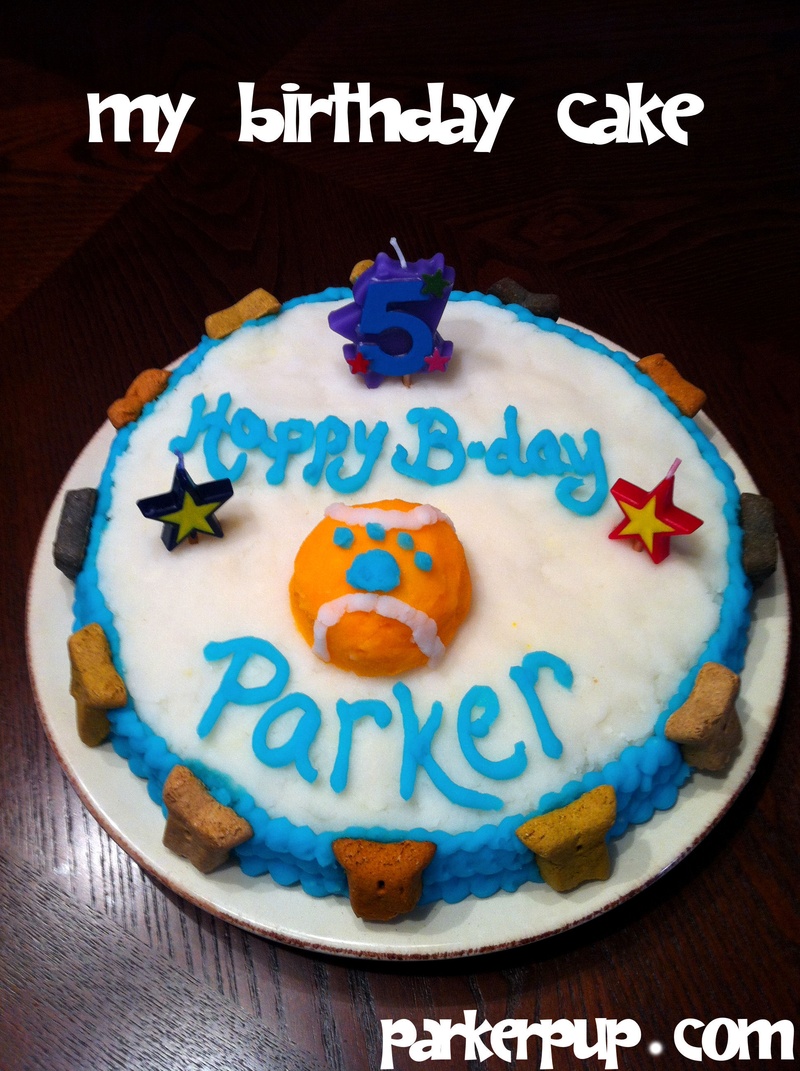 I've already received requests for my doggy cake recipe. Yum! Here you go. <3 Love, ParkerPup
Cake:
1 egg
1/4 cup peanut butter
1/4 cup cooking oil
1 teaspoon vanilla extract
1/3 cup honey or apple sauce (optional)
1 cup shredded carrots
1 cup whole wheat
1 teaspoon baking soda
Directions:
1. Preheat oven to 350 degrees F (175 degrees C). Grease pan.
2. Combine the egg, peanut butter, oil, vanilla, and honey or applesauce, if desired, in a large bowl; blend well. Stir in the carrots and mix thoroughly. Sift together the flour and baking soda and fold into the carrot mixture. Spoon cake batter into prepared pan.
3. Bake in preheated oven for 40 minutes. Let cake cool in pan for 10 minutes; then turn out onto a wire rack to cool completely.
Frosting:
Mashed potatoes -- either homemade or instant works great, too! The only thing I'd suggest is to take out salt and butter. And of course, don't use sour cream or anything terribly fatty. I stick with skim milk. You may wish to add food coloring if you'd like a bit of color.
Decorations:
Doggie-edible things like dog biscuits, dry dog food, carrots, peas, cheerios, corn flakes. My girl knows one of my favorite things in the world is my orange ball -- so look what ended up on my cake! And dog biscuits. Personalize it and have fun!
Categories: None