Page 10+ The Doggie Bloggie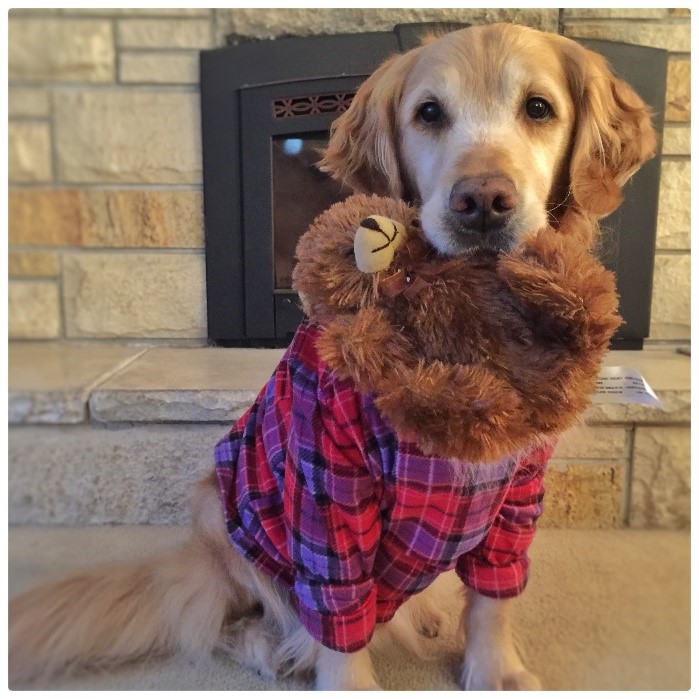 Is there anything better than crisp, cold air? Leaves falling? Holidays approaching? Potential snow in the forecast? Snuggling on the couch with your dog and a good book? This is one of my favorite times of year.
It's easy to slow down when the weather turns chilly. We're no longer taking our dogs out to the swimming hole, or going on hikes, or running on the beach. Maybe if you're like us, your backyard turns into a swamp when it rains I'll stand at the door and yell at the boys, "Hurry! Come on, do your business and get back in here!" And then I'll proceed to wipe off muddy paws. Over. And over. And over. Take the dogs on a walk in the rain? Uhh, no thanks. It's easier to just stay inside. We all get lazy in the fall and winter. Wouldn't you rather curl up with a blanket and a good book or a streaming service? I'll admit it -- I'm lazy!
But it doesn't have to be that way. It doesn't have to be a battle. Here are some ideas to keep your dog active in the colder months!
Go on a short walk when the weather's nice! Maybe there's a break in the weather. Go outside and walk around the block. Let your dog sniff and catch up on the neighborhood news. Or if you have a treadmill, train your dog (easy does it) to walk on it! This is something I've always intended to do but have yet to train. Maybe this year…! Practice your loose leash walking in your living room.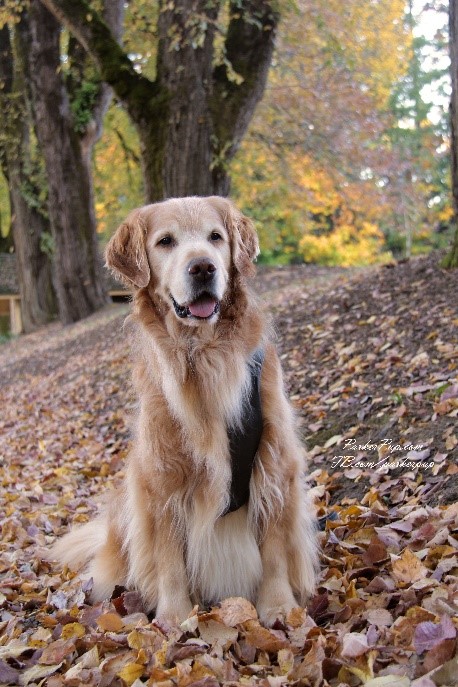 Play a game with your dog. Have you seen those "Hide & Seek" videos on YouTube? Have you ever tried it? It's super fun! Put your dog on a "stay," take a treat, find a hiding spot and have Fido come find you! It helps to have a helper, but it is possible to do it on your own. Or you could play "Hide the Treat!" (which is just like it sounds). If your dog is at all interested in food (i.e. if your dog is a golden) they will love this game!
Practice dog tricks indoors. Get them on their feet, get them happy and having fun. There's nothing better than a happy pup offering behaviors! And maybe you'll both get a cool parlor trick to show off!
Take a training class. We will never stop recommending people to take a dog training/behavior class. It's a great way to bond with your dog and learn to speak the same language. Plus, it gets you out of the house and active. And most likely it's indoors where it's dry and heated.
Keep in mind as you are doing these things – don't overfeed. Especially in the winter when we might be less active, don't let your dog pig out. Overweight and obese dogs have more issues with cancer and heart disease.
Give them their daily supplements for joint health! We give Parker Cosequin and he loves it. It's like a special treat once a day and it keeps those joints in working order. Parker still runs and jumps and climbs stairs and we need his cartilage to stay healthy.
Bonus: Select Cosequin products keep the skin and coat looking healthy (and skin can get dry in the winter, too)!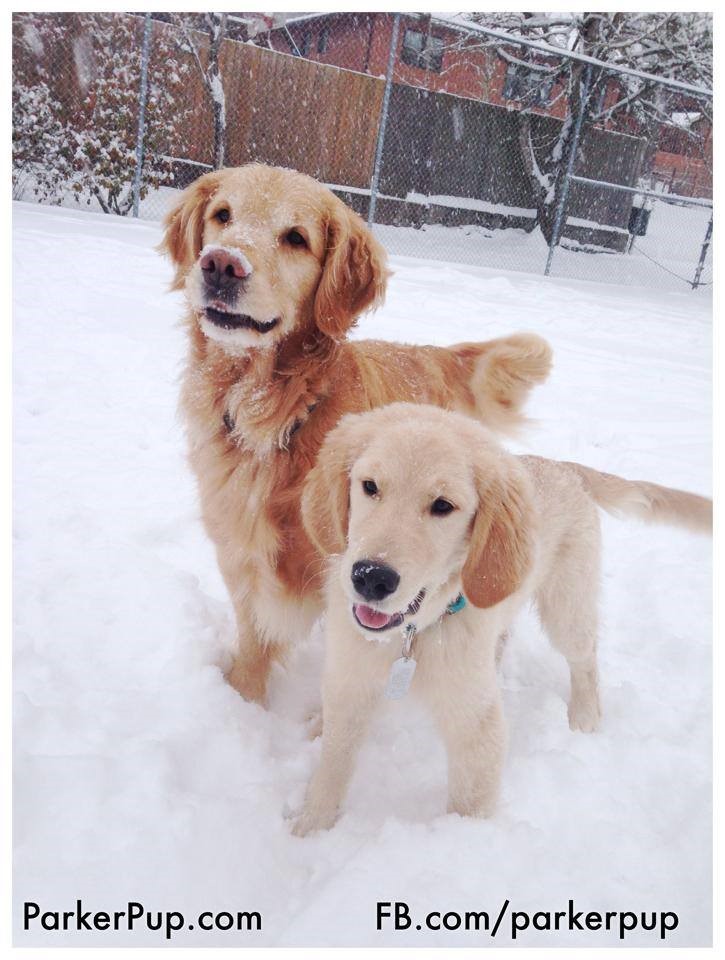 You can keep your dog active in the colder months without ruining your carpet with mud and debris. Just find a chunk of time each day to spend some quality time with your pooch. It's good for your dog, and believe It or not, it's good for you, too. Winter depression is real, folks. You and your pup can stay active together in so many ways and still make time to snuggle on the couch watching Hallmark movies… what??? 
(Oh come on, they're good!)
Categories: None